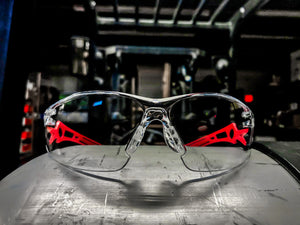 Anti-Fog/Anti-Scratch Safety Glasses
---
Introducing the new line  


RUSH+ is Bollé Safety's high standard model safety glasses for every environment. They're lenses come in different shades to handle anything from low light computer screens to extreme environment luminance.
---


The SILEX+ is the same as the high standard RUSH+ model but with more flexibility in the frames for more comfort. Makes working more stylish. 
These are the first batch to come in and are planning to add more to the line for any and all conveniences. **We can also get access to prescribed safety glasses. 
**-varies by models; contact us for more info at sales@indsencon.com
---
See our collection of Bollé Safety glasses:
Follow us      
---